HELPING IRISH GREYHOUNDS
Welcome to the official Dog Rescue web site.

Dog Rescue is a Voluntary Irish Animal Charity run by Bernie Wright. It is dedicated to rescuing and re-homing unwanted, abandoned Irish Greyhounds and dogs. Every dog has a right to life and no healthy dog will ever be destroyed while under 'Dog Rescue' care.

Dog Rescue plays a huge part in rescuing Irish greyhounds, both ex-racer and other. These would otherwise be destroyed. These greyhounds are re-homed throughout Ireland, the United Kingdom and the United States as domestic pets. You can read more about this in the Greyhound section.

Latest News
-
Blood Sport (A geryhound's last words) more
Pat Kenny
-
Greyhound has ears brutally cut off more
-
40,000 Healthy Greyhounds die in UK and Ireland at the hands of the Greyhound Industry. more
-
The worst about GALGOS & GREYY I have ever seen!!! more
-
Help for Greek Strays - more
-
Appeal - Cassies needs a 'forever' home. more
-
Eternal Sleep by Terri Onorato. more
HOLOCOST AMONG DOGS
EX-DOG TRAINER FACES BAN
-
Greyhound DEATHS and CASUALTIES. more
Dog Rescue Registered Irish Charity number CHY13313.

Pet Loss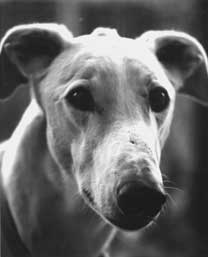 "The greatness of a nation and its moral progress can be measured by the way its animals are treated" Mahatma Gandhi